Markets Show Resilience in the Face of Uncertainty During the First Quarter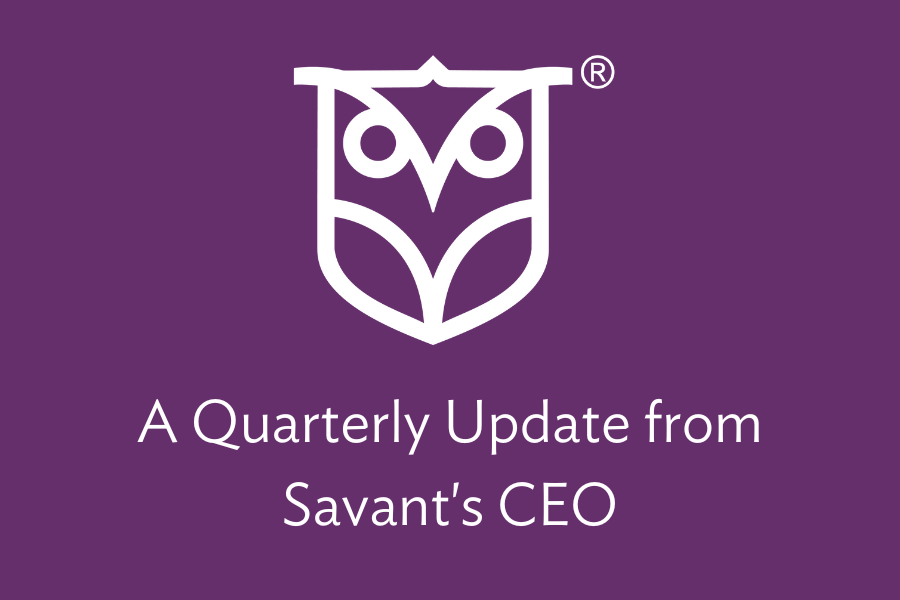 Markets proved to be resilient during the first quarter, as global stocks bounced back 7.0% and intermediate-term bonds returned 3.0%. However, the quarter was anything but calm. Inflation, Fed rate hikes, and unexpected bank failures all contributed to elevated uncertainty.
All Eyes on the Fed
As the quarter started, inflation looked like it was starting to level out and the Fed's rate hikes were nearing an end. Unfortunately, the spotlight suddenly turned to Silicon Valley Bank and Signature Bank's failures, creating concern about the stability of the banking sector. For many, this triggered memories of the 2008 Great Financial Crisis, but it's important to recognize this is not the same as the 2008 credit risk problems. Rather, it was a lag effect of recent monetary policy. The dramatic interest rate hikes in 2022 that followed the flood of pandemic-related money into the economy and zero interest rate policy were bound to have a ripple effect.
Swift action from the Treasury, FDIC, and the Fed prevented further bank runs or failures in the near term and restored confidence in markets by quarter-end. All eyes will continue to focus on the Fed and interest rates for the remainder of 2023. Against this backdrop, we expect volatility to remain elevated as markets look for additional signals regarding economic health.
Lessons Learned
Looking back on this past quarter, we're reminded that there is no free lunch in investing, but diversification offers a cheap one. Diversification helps to mitigate risk – when one area of the market zigs, another zags. For example, in the banking sector this quarter, an overweighting in one company, one sector, or one asset class could have a heavy negative impact on investor returns. By instead holding a larger, diversified group of companies and asset classes, risk can be mitigated.
Diversifying means your returns will never be at the very top or bottom in any given day, month, or year. A diversified portfolio is designed to help add value slowly over the long term.
These are some observations about the economy and asset classes in the first quarter:
Economy
The economy broadcast mixed signals in early 2023. While unemployment in March remained low at 3.5%, the labor market showed signs of cooling as job growth slowed and wage inflation eased. Demand for workers also slowed as job openings dropped below 10 million for the first time since May 2021. Price pressures eased somewhat with the latest U.S. inflation report (Consumer Price Index year-over-year) of 5.0% (down from 6.0%). Higher prices for food and shelter were somewhat offset by lower prices for gas and used cars.
Stocks
Global stocks (MSCI All Country World IMI Index) jumped 7.0% during the quarter, with the U.S. stocks (S&P 500 Index) up 7.5% and developed international stocks up 8.5% (MSCI EAFE Index). Within U.S. and international markets, much of the strength came from large cap stocks while small and value stocks trailed large and growth stocks. Emerging markets likewise produced a solid return of 4.0% for the quarter.
Bonds
After calming the markets, the Fed continued its laser focus on managing inflation by raising short-term interest rates twice, each time by 0.25%. Bond volatility spiked during the quarter, but the decline in Treasury yields boosted fixed income returns. U.S. intermediate-term bonds (Bloomberg U.S. Aggregate Bond Index) rose 3.0%, while their international counterparts (JPM GBI Global Ex U.S. Index) rose 3.3%. TIPS (Bloomberg Global Inflation Linked U.S. TIPS Index) also rose 4.5%.
Alternatives
Reinsurance (SwissRe Global Cat Bond Index) started the year with a strong return of 5.0%. Other alternative asset classes had modestly positive first-quarter returns. This included direct lending (+2.1%, Cliffwater Direct Lending Index), real assets (+2.0%, DJ Brookfield Gbl Infrastructure Index), and event driven (+1.7%, Wilshire Liquid Alt Event Drive Index). After posting the best returns in 2022, trend following pulled back a bit in the first quarter, down 4.0% (Credit Suisse Managed Futures Liquid Index).
Sources: Morningstar Direct, Federal Reserve, Department of Labor.