The Tradeoff: Back to School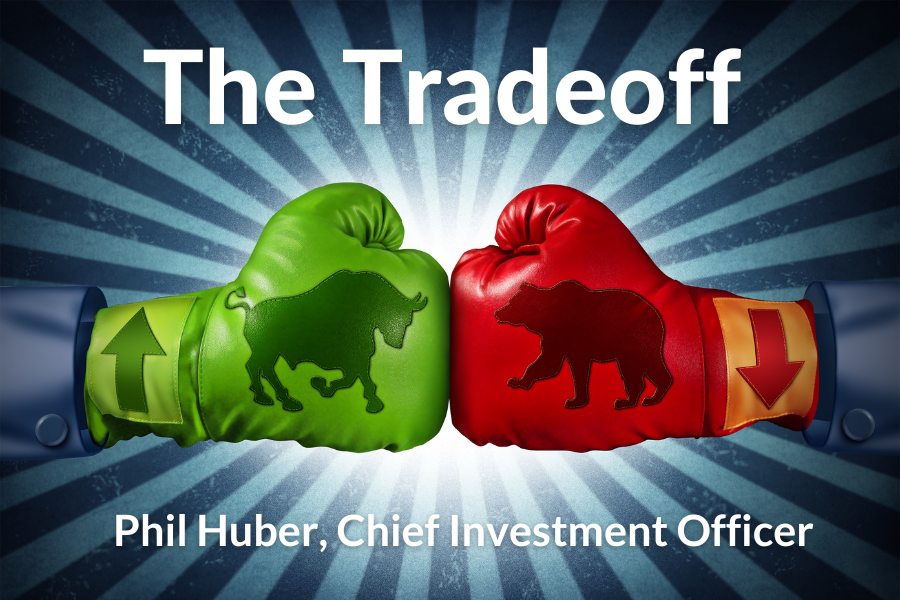 "Describing her first day back in grade school after a long absence, a teacher said, It was like trying to hold 35 corks underwater at the same time." – Mark Twain
---
Labor Day weekend has come and gone. The dog days of summer are over. The kids are back in school.
For many students, the beginning of a new school year can feel different, yet familiar. New homeroom, new teachers, same classmates.
For others – perhaps those entering their freshman year of high school or college – it may seem like they are entering a different world altogether, one they have never experienced before.
Investors today are more likely to identify with the latter. Things just feel … unfamiliar.
The long-term effects of the pandemic and the associated fiscal and monetary response have led, in many ways, to unprecedented times in financial markets and the broader economy.
As Federal Reserve Chair Jerome Powell stated in his July press conference: "These are not normal times."
Market participants continue to juggle conflicting data points surrounding inflation and economic growth. As my colleague, Danny Noonan noted in a recent post, "In short, you can build whatever narrative you want. Things are bad in some areas and amazing in others."
From an investing standpoint, many of our previously tightly held assumptions about how markets work and the relationships between asset classes have been flipped on their head. Stocks and bonds have moved down in concert, leading to the worst eight-month start to a year on record for a traditional 60/40 portfolio. Up has been down, down has been up, and the cadence of "first time ever" events have seemingly picked up.
Much like the teacher in Twain's analogy returning to her classroom, it feels like markets are trying to simultaneously hold 35 corks underwater.
As uncomfortable as all this uncertainty is, it is a permanent fixture of markets. In fact, it is the source of the rewards we will hopefully earn over time. How we prepare for it – and react to it – will be a greater arbiter of our investment success than our ability to sidestep whatever "crisis du jour" confronts us today, tomorrow, or the next day.
---
In light of these challenges, now is as good a time as any to join our children in the classroom and take a crash course in Evidence Based Investing.
At Savant, we talk to our clients a lot about Evidence-Based Investing (EBI). It's how we define our philosophy. We've codified and distilled our thinking about the subject into a 40-page white paper (as well as some more digestible, bite-sized videos and blog posts.)
But teachers rarely hand out giant homework assignments during syllabus week, and this refresher on the core tenets of Evidence Based Investing doesn't require reading (or re-reading) a lengthy (and admittedly technical) white paper.
One thing I have learned about EBI over the years is that it's less a map telling you exactly where to go and how to get there and more an internal compass of investing principles that are supported by data, theory, and common sense.
In fact, I believe EBI can be summarized by an equation. Even better, this is an equation without any real math involved and should be a walk in the park compared to high school algebra, geometry, or pre-calculus.
Here it is, in all its elegant simplicity:

In each of the above ratios, the objective is to help maximize your numerator and minimize your denominator.
Since we obviously can't precisely quantify these metrics, think of it as more of a personal scorecard. If you assess yourself honestly and come up with an overall "EBI Score" of greater than five, we believe you are well on your way to being a bona fide practitioner of Evidence Based Investing.
School is back in session. The market has presented us with an unwelcome pop quiz. Consider the EBI equation above your "cheat sheet" to hopefully pass this – and future – investment tests with flying colors!