What's Keeping You from Retiring Early?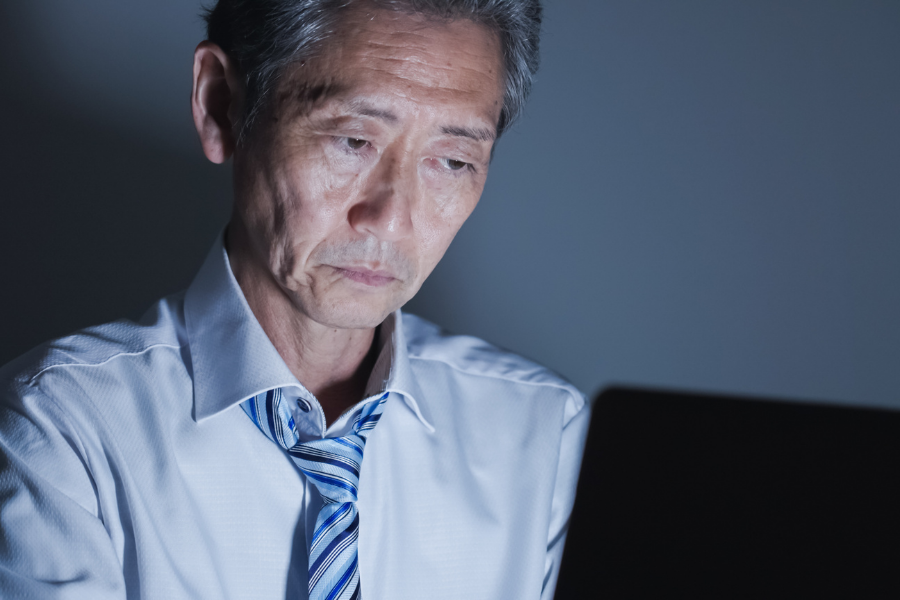 After a particularly tough day at work, the prospect of retiring to a life of leisure may seem attractive. Imagine not having to answer to anyone! Wouldn't it be nice to plan a trip, visit faraway friends, learn a new hobby, or check off those bucket-list items?
New research by Savant Wealth Management and Absolute Engagement finds that even if we aren't planning to retire early, we would like to do just that. In our study, 62% of respondents who planned on working past the age of 60 said they would retire earlier if they were financially able to do so. Only 35% of respondents cited a lack of financial resources as the reason they wouldn't retire earlier. The largest proportion (55%) of respondents who said they would choose to retire earlier also said they would need a clear vision for life in retirement before deciding to retire.
In my practice, I've had clients shy away from early retirement for a variety of reasons. But once we've had a chance to explore their desires, fears, and abilities, we often find solutions that provide a more realistic view of their situation. Here are six examples of barriers I've seen, along with some actions to consider to help resolve them:
Barrier: "I'm worried that I haven't accumulated enough to provide for myself or leave a legacy to my family."
Actions to consider: In this situation, knowledge is key. An interpretive advisor – one who helps you look at all of your options and decide which is best for you – can help you look objectively at your situation and determine whether your plan will provide a positive outcome. If your plan won't permit you to retire early, your advisor can work with you to evaluate alternative choices or actions that could help improve your ability to achieve your goal.
Barrier: "Work is my life. I don't know what I would do with myself if I stopped working."
Actions to consider: Your advisor can help you explore a variety of alternatives. If you enjoy working, there's no reason why you can't continue full time or even part time. Volunteering may also be an option for you. Having a clear vision in retirement is critical to helping you find meaning and purpose. Your advisor can also work with you to evaluate new or different working options.
Barrier: "My partner is still working. If I retire early, won't I be lonely just sitting home by myself?"
Actions to consider: This is an opportunity to think more deeply about your relationships. If your partner is working, do you have friends or relatives who might be interested in spending time with you? Do you have hobbies that could connect you with like-minded people through meetups or other activities? What causes are you passionate about? Volunteering in support of your favorite charity not only helps broaden your network; it can help you find meaning, too!
Barrier: "So many terrible things are happening in the world right now, including the pandemic, economic uncertainty, natural disasters and war. If I retire now and the market tanks, what would I do?"
Actions to consider: While news events may drive the markets in the short term, the truth is, the markets are always changing. Trying to manage your retirement strategy in this way is an attempt to time the market. An evidence-based advisor can help show you that timing the market requires you to be right twice: First, you need to pick the right time to enter the market, and second, you have to pick the right time to leave the market. That's a near impossible task! Instead, work with your advisor to review your plan objectively. Discuss how your plan could weather a downturn. Then, discuss alternative choices or actions that could improve your chances of a better outcome.
Barrier: "I haven't saved enough to ensure that I could stay retired permanently."
Actions to consider: Talk to your advisor about the advantages of saving more and spending less. You may also be able to alter your investment strategy to support a level of expected returns that could adequately meet your needs, and you could implement a strategic tax and cash-flow plan to help you keep more of your hard-earned dollars.
Barrier: "I'm concerned that retiring early will impact my Social Security benefits."
Actions to consider: Your advisor can help you consider the discount on accumulation of Social Security benefits when calculating your future benefits for planning purposes. If you continue working, but at a lower pay rate, you'll want to include the impact of your lower payroll amount as well.
Barrier: "All of my money is tied up in retirement accounts. How can I retire early?"
Actions to consider: Depending on the type of accounts you have (401(k), IRA, pension, or Social Security), you may be able to withdraw funds to retire early. For example, many 401(k) plans have an early retirement option that enables participants to access cash at an earlier retirement age, usually 55 or 56 (this is plan dependent, however). If you have an IRA, you may be able to create something called a 72(t) distribution, which creates a penalty-free stream of income from an IRA balance for those who wish to draw down on the balance before age 59 and a half. A number of technical rules apply in these situations, and it's best to work with an advisor who is experienced in creating and advising on these types of maneuvers. It's also best to look at these kinds of options in the context of a strategic tax and cash-flow plan.
If you've been thinking about retiring early, we believe it's worth your time to discuss what's possible with a knowledgeable and experienced financial advisor – and the sooner, the better. Doing so can help bring peace of mind now, or an action plan to help ensure you're ready, both financially and emotionally, when you want to retire.
---
Savant Wealth Management is a Registered Investment Advisor. Past performance is not indicative of future results. This is intended for informational purposes only and should not be construed as personalized investment or financial advice. Please consult your investment or financial professional(s) regarding your unique situation.