Gen Xers: The Forgotten Generation. . . Until Now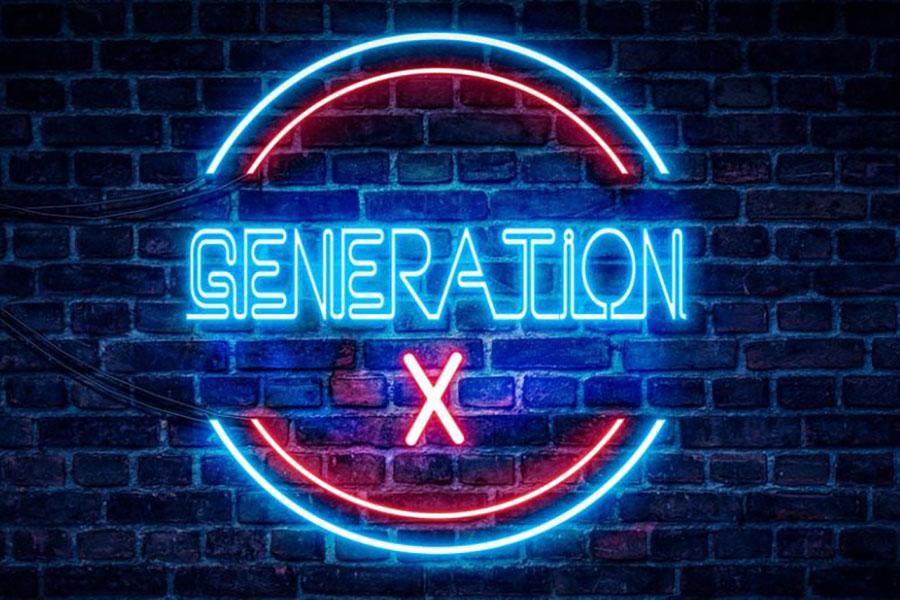 As a financial advisor, it's easy for me to focus on helping people who I perceive to need it the most. These individuals tend to be close to retirement (1-3 years) or already in retirement. Most know them as the "Baby Boomer" generation (commonly born 1946-1964). At the same time, there's a huge push in the media to discuss, and sometimes even criticize, the millennial generation (commonly born 1981-1996) for loving to spend $8 on avocado toast (crazy, right?!).
However, there is hardly any discussion about the most vital, forgotten generation when it comes to growth in wealth in society today. That is the Gen X generation (commonly born 1965-1980). Gen Xers will experience the highest increase in wealth, with their portion of overall household wealth growing from under 14% in 2015 to 31% by 2030.¹ It is vital that this generation avoids the retirement trap that many fall victim to: "Failing to prepare is preparing to fail," and unfortunately this old saying is far too prevalent when it comes to planning for your financial success
There are many days and nights where I think to myself, "How can I help Gen Xers avoid failure or a setback?" Or more importantly, "How can I help Gen Xers realize the full potential of their financial life?" It's not a one size fits all answer, but it does start with preparing a plan for success. If you are a Gen Xer, you are entering, or have already entered, your prime earning years. You are making more money than you ever have in your entire career, yet you may be facing the cost of a child's college education or taking care of an elderly parent. You're likely balancing between supporting your kids, your financial future, and your financial present (don't forget you still have bills to pay today). There's a lot going on!
If you are a Gen Xer (born 1965-1980), you are entering, or have already entered, your prime earning years.
Ask yourself, when was the last time you went to the doctor or dentist for a wellness check or a teeth cleaning? These visits are essential for potential early detection of a medical issue or prevention of gum disease and cavities. The same logic applies to your financial health. When was the last time you reviewed your financial picture? Are you saving enough? Are you spending too much? And most importantly, how do you balance supporting your family today without sacrificing your future financial success?
Building your vision of financial success depends on a well thought out financial plan. This requires taking a step back and reviewing your current financial plan (or formulating one for the first time). There are 10 Key Planning Disciplines to think about and discuss. All 10 areas may not apply to you and that's okay. If these look intimidating, don't feel discouraged. You may consider working with a financial advisor to help you formulate and organize your plan. Remember that failure to prepare is preparing to fail. Don't fall victim to this; start planning for your financial success today!
---
¹ The future of wealth in the United States. Mapping trends in generational wealth (2015). Deloitte